---
Australian Firm Latest to Target Small Market Newspaper Properties
Newspaper deal activity remained brisk in the first three months this year, following a near record-setting pace in 2006.
Among those making acquisitions in the first quarter was Sydney, Australia-based Macquarie Media Group, which entered the U.S. newspaper market by buying a group of dailies and weeklies primarily in Texas.
Many of the usual suspects also were active, including GateHouse Media, Gannett Company Inc. and MediaNews Group.
Additionally, Tribune Co. announced plans to take the company private in what would be, subject to shareholder approval, the largest transaction in the industry's history.
Excluding the Tribune sale, deals involving 24 dailies were announced in the first quarter of 2007 with a value of more than $840 million.
Macquarie Plans U.S. Growth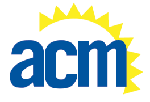 In late January Macquarie Media announced its $80 million acquisition of American Consolidated Media, which publishes five dailies and a number of weeklies and shoppers in Texas and Oklahoma.
The dailies serve the cities of Stephenville, Brownwood, Waxahachie and Alice, Texas, and Miami, Oklahoma.
Macquarie Media, which is publicly traded on the Australian Stock Exchange, also got a strong management team in the deal that is experienced in U.S. small-market publishing.
The company plans to leverage this expertise as it builds a larger publishing presence in this country.
"The acquisition is part of a broader strategy to acquire and grow a portfolio of community newspaper businesses in the United States," Alex Harvey, Macquarie Media managing director said in announcing the deal.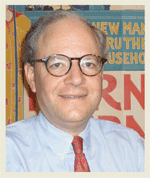 Jeremy Halbreich, founder and CEO of American Consolidated Media, will continue in his role and lead Macquarie's U.S. growth strategy. The company also will continue to be called American Consolidated Media.
Halbreich's more than 30 years in the newspaper industry include 12 years as president and/or general manager of the Dallas Morning News prior to founding ACM in 1998.

GateHouse Gets Bigger
Another acquisition-minded company targeting community newspapers, GateHouse Media, announced in March it had signed a definitive agreement to buy seven daily newspapers in Illinois and Ohio from privately held Copley Press for $380 million.
The dailies include the Peoria (IL) Journal Star, Springfield (IL) Journal-Register and Canton (OH) Repository.
Also in the first quarter, GateHouse acquired a telephone directory business based in Sacramento, California. The deal for SureWest Communications carried a net purchase price of $106.5 million.
GateHouse completed a highly successful IPO last fall by pitching a focus on "hyper-local" publishing businesses and offering investors a high dividend yield. Macquarie Media, in telling its investors back in Australia about the ACM deal, echoed the emphasis on "hyper-local" media as one of its key reasons for targeting U.S. community newspapers.
Investors here continue to be happy with GateHouse's acquisition and operating strategies. The price of GateHouse stock moved up in the days following the Copley announcement.
New Company in RI
Newly formed R.I.S.N. Operations bought three daily newspapers and a weekly group covering a broad geographic area in Rhode Island from Journal Register Co.
The dailies are the Woonsocket Call, Pawtucket Times and Kent County Daily Times, all in the Providence area. The weekly group, based in Wakefield, serves a series of communities in southern Rhode Island.
The sale of the Rhode Island group was part of a planned divestiture by JRC that included daily newspapers in Fall River and Taunton, Massachusetts, which were sold earlier to GateHouse.
MediaNews Takes Two
MediaNews Group acquired two dailies and companion publications from Community Newspaper Holdings Inc. in separate transactions.
CNHI bought the two dailies, the Santa Cruz (CA)�Sentinel and Danbury (CT)�News-Times, from Dow Jones as part of a larger deal late last year involving seven daily newspapers.
MediaNews Group bought the Santa Cruz operation through its California Newspapers Partnership, of which MediaNews is the majority owner.
CNHI said both papers are a "better strategic fit" with MediaNews Group. In western Connecticut MediaNews owns the Bridgeport Connecticut Post and a non-daily group. In the California Bay Area the company owns the San Jose Mercury News and a number of other newspapers.
Tribune to Go Private
Tribune Co. said it would become a private company with an Employee Stock Ownership Plan (ESOP) owning the majority of the company and real estate investor Sam Zell making an equity investment.
The transaction, valued at $8.2 billion for the stock of Tribune plus the assumption of $4.5 billion in debt, would eclipse the previous record newspaper industry deal: Tribune's acquisition of Times Mirror in 2000 for nearly $8.0 billion.
Shareholder and regulatory approval is required before the deal closes.
Gannett Takes Tribune Piece
Prior to Tribune's announcement to accept the Zell/ESOP proposal, Gannett agreed to buy two dailies in Connecticut from Tribune as part of Tribune's restructuring plans.
Gannett will add the Stamford Advocate and Greenwich Time in southwestern Connecticut to its regional publishing group that includes the Westchester (NY) Journal News based in nearby White Plains. The purchase price was $73 million.
In addition to the Connecticut newspapers, Tribune previously has sold television stations, Time Warner stock and the New York edition of Spanish-language Hoy since undertaking exploration of strategic alternatives last year.
BlueLine Adds Shopper
BlueLine Media, which last year bought the daily Shawano (WI) Leader from Lee Enterprises, acquired the longtime shopper in the market from local owners.
The 40-year-old Shawano Shopper has weekly distribution of more than 20,000.
Other News
Suburban publisher American Community Newspapers (ACN) will get new equity investors.
Courtside Acquisition Corp., a newly formed New York company, agreed to buy ownership from ACN's existing private equity investors and senior management. The new company will be traded on the American Stock Exchange.
ACN publishes suburban newspapers in the greater Minneapolis, Dallas and Washington, D.C. markets.
Gene Carr, chief executive of ACN, said the new ownership structure will provide greater opportunity to grow through acquisition and new product launches.
Lancaster Management acquired the DeQueen (AR) Daily Citizen and a companion weekly from family owners. Lancaster owns a number of non-daily newspapers in Arkansas among its holdings.
Tribune-Review Publishing Co. bought a group of six weekly newspapers outside Pittsburgh to bolster its publishing group in and around the city. Tribune-Review Publishing owns six dailies, 18 weeklies and a number of other publications in western Pennsylvania.
The owners of the Biddeford (ME) Journal Tribune, which include Scoop Sample, bought six weekly newspapers published in the region.