---
Second Quarter Deals Show Strength of Newspaper Market
The McClatchy Co.'s successful divestiture of 12 Knight Ridder newspapers and GateHouse Media's acquisitions in the Boston area highlighted a busy 2nd quarter that saw properties valued at more than $2.5 billion change hands.
The total activity, which involved 23 daily newspapers, underscores the health of the private market for community newspapers, despite concerns about the industry on Wall Street.
McClatchy reached definitive agreements to sell all of the newspapers it said it would not keep when it announced in March its $6.5 billion acquisition of Knight Ridder. All of the sale agreements were announced before McClatchy had even closed the Knight Ridder deal on June 27.
Separately, GateHouse Media, formerly Liberty Group Publishing, closed on two transactions in eastern Massachu-setts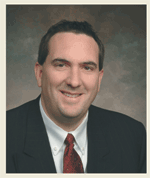 that will add six dailies and more than 110 weeklies to its growing newspaper portfolio. GateHouse also bought newspapers in Nebraska and West Virginia in another transaction.
Both companies made good on promises: McClatchy to quickly find buyers for the 12 Knight Ridder newspapers at strong prices, and GateHouse to grow the company in a significant way following its acquisition by Fortress Investment Group LLC in 2005.
McClatchy reported that the sale of Knight Ridder newspapers brought better than 11 times the trailing 12-month cash flows.
In addition, Community Newspaper Holdings Inc. continued its growth pattern under new chief executive Donna Barrett, picking up newspapers in Oklahoma and Indiana.
Through the first six months, 2006 already is the second biggest year in industry history, surpassing 1997. With the sale of 57 dailies at a total value of $8.98 billion, it trails only the record year of $14.25 billion in 2000, which was driven by the sale of Times Mirror, Central Newspapers and the U.S. newspapers owned by Thomson.
Private Companies Buy
McClatchy reached deals with eight different buyers for the 12 daily newspapers in the divestiture, all of them privately held and many of them longtime family owners.
The divestiture represented a rare opportunity for buyers to pick up large newspapers in good markets, and McClatchy reported that the process attracted a number of suitors despite the tight timeframe.
In total, the sales will bring in about $2.1 billion for McClatchy, which it will use to pay down debt on the Knight Ridder acquisition.
Newspaper companies making these acquisitions included Bill Marcil's Forum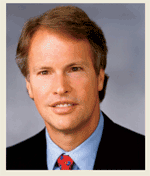 Communications, which added to its holdings in the upper Midwest; the Nutting family of West Virginia; Canadian David Black, through his
U.S. subsidiary; Schurz Communications, fresh off its purchase of the Petoskey, Michigan daily in the 1st quarter; Dean Singleton's Media NewsGroup; and Hearst. Hearst has agreed to contribute the two newspapers it is buying to MediaNews in return for an equity investment in the non-San Francisco Bay Area assets of MediaNews.
In addition, two new companies were formed. A group of local investors bought the Philadelphia dailies, and Rich Connor, backed by private equity firm HM Capital Partners, agreed to buy the Wilkes-Barre (PA) Times Leader.
GateHouse Gets Busy
GateHouse successfully completed a rare "daily double" in the Boston market by buying two leading suburban/exurban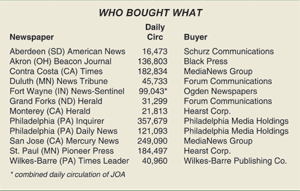 publishers with a simultaneous close.
GateHouse, under new chief executive Mike Reed, acquired Enterprise NewsMedia and Community Newspaper Company (CNC) in June.
Enterprise NewsMedia publishes the dailies Quincy Patriot Ledger and Brockton Enterprise, as well as a weekly group based in Plymouth, all in the south of Boston area. CNC publishes four dailies and more than 100 weeklies that stretch from the North Shore to Cape Cod.
Separately, GateHouse bought the daily Nebraska City (NE) News-Press, a group of non-dailies around it and a group of non-daily newspapers in West Virginia from New West Newspapers. Former Iowa newspaper executives Michael Gartner and Gary Gerlach, along with William Welsh, owned New West.
GateHouse has now acquired 12 additional daily newspapers in six separate transactions since Fortress bought Liberty about a year ago. The company publishes 77 daily newspapers with daily circulation of nearly 500,000, making it the third largest publisher in terms of number of dailies and 23rd largest in terms of circulation.
CNHI Adds Larger Dailies
Community Newspaper Holdings picked up two daily newspapers in separate transactions, the first under Barrett.
CNHI bought the 16,000-circulation Muskogee (OK) Daily Phoenix in the eastern part of the state from the Gannett Foundation. CNHI owns several other newspapers in the area, including dailies in Tahlequah and Sapulpa and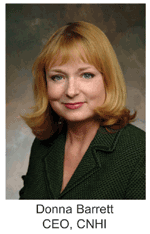 a number of non-dailies.
Separately, CNHI traded two small dailies and a weekly newspaper south of Atlanta to Triple Crown Media Inc. for the 16,000-circulation Goshen (IN) News. CNHI owns 11 other daily newspapers in Indiana.
Triple Crown is the newspaper and wireless company spun off by Gray Television in 2005. It owns six daily newspapers and a weekly, including the Gwinnett Daily Post in the Atlanta area. The company also provides paging and other wireless services in non-major metropolitan areas in Alabama, Florida and Georgia.

Good BBQ, Too
Media General added a strong twice-weekly newspaper in a growing market to its cluster of properties in southeastern Alabama.
The company bought the Eufaula Tribune, with paid circulation of 4,200, and companion publications from the Smith family, which had ownership in the newspaper since 1958.
Eufaula, situated on the bass-fishing mecca of Lake Eufaula, is located between Media General's dailies in Dothan to the south and Opelika-Auburn to the north. Media General acquired the Alabama daily clusters from Thomson in 2000.
Joel Smith came to the Eufaula Tribune in 1958 as editor and general manager and bought an interest in the newspaper shortly thereafter. His son Jack joined in 1996 and was promoted to editor in 1999.
Separately, Media General closed on its acquisition of four NBC television stations. The stations serve Raleigh, North Carolina; Columbus, Ohio; Birmingham, Alabama; and Providence, Rhode Island.
Mile High Deal
Suburban Denver operator Scott Perriman expanded his company's market reach with the acquisition of Mile High Newspapers, publisher of a group of four non-daily publications serving the Golden, Arvada, Lakewood and Wheat Ridge communities west of downtown Denver.
Perriman's company, MetroNorth Newspapers, publishes four weekly publications, two paid and two free, in the communities of Westminster, Thornton, Northglenn and Federal Heights in the northwestern metro Denver market.
The market served by Mile High Newspapers is just south of Westminster.
Mile High had been owned by Michael Gartner and Gary Gerlach, who also sold newspapers in Nebraska and West Virginia to GateHouse Media.
Other News
Family Media Inc., owned by newspaper operator Jerry Turner, bought the daily Sanford (FL) Herald from Tennessee-based Republic Newspapers. Turner sold his Oklahoma newspapers last year. In addition to the Florida operation, Turner owns non-dailies in Mississippi and some other media holdings.
Stephens Media added to its Arkansas properties with the acquisition of a family-owned weekly group in the Little Rock area.
A new company formed by Boone Newspapers president Todd Carpenter bought the Tidewater News, a twice weekly with circulation of 6,700 serving Franklin, Virginia. Boone Newspapers owns several other publications in the region.
Houston Community Newspapers expanded its suburban Houston publishing group, buying several community papers serving neighborhoods west of downtown.