---
Community Newspaper Holdings Inc. established a new flagship newspaper operation in the land of the championship Red Sox and Patriots.
The Birmingham, Alabama-based company bought the highly regarded Eagle-Tribune in Andover, Massachusetts, and several other daily and non-daily newspapers serving a series of communities north of Boston in one of the most significant transactions of the third quarter.
The 50,100-circulation Eagle-Tribune, which had been owned by the Rogers family for 107 years, is CNHI's largest single daily newspaper in its portfolio of 91 dailies. The cluster, with total daily circulation of 105,000 and non-daily circulation of approximately 100,000, also is the largest in the company.
This deal, along with a multiple-newspaper swap and sale involving Gannett Co. Inc. and Knight Ridder and several other transactions, have pushed newspaper transaction volume over the $3 billion mark for the year. To date, 101 daily newspapers have changed hands.
Pulitzer Winner
The Eagle-Tribune has won two Pulitzer Prizes in the past two decades, including one in 2003 for its coverage of the drowning of four local boys in the icy Merrimack River.
Irving E. "Chip" Rogers III, chairman of Eagle-Tribune Publishing, cited CNHI's focus on high-quality local journalism as an important consideration in his decision to sell the family-owned newspaper group to the eight-year-old company.
Rogers will stay on at the newspaper operation, along with Richard Franks, president and chief executive officer of the group.
In addition to the Eagle-Tribune, CNHI bought dailies in Salem, Newburyport and Gloucester – all in Massachusetts. The Eagle-Tribune and several of the company's non-dailies serve a large and growing area of southern New Hampshire as well.
Eagle-Tribune bought the three other Massachusetts dailies from Ottaway Newspapers in 2002 and integrated them into its central printing plant in Andover.
For CNHI, the deal is its largest since it bought several large clusters from Thomson Newspapers in 2000. CNHI has sold a number of smaller newspapers in recent years in order to focus on larger dailies and larger clusters such as Eagle-Tribune Publishing.
Home in Mankato
In a separate transaction in the third quarter, CNHI bought Home Magazine, a 40,000-distribution weekly shopper serving Mankato, Minnesota and surrounding areas, where CNHI owns the daily Free Press.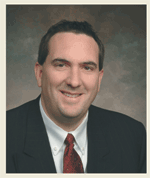 The 22,000-circulation Mankato daily was one of four dailies CNHI acquired from Ottaway in 2002. With the Eagle-Tribune acquisition, CNHI now owns all seven dailies sold by Ottaway in 2002 in a divestiture driven in part by tax considerations.
Motown and More
Gannett and Knight Ridder, the two largest newspaper-publishing companies, announced an exchange of assets and a sale in the Detroit market in the largest swap the newspaper industry has seen (see chart below).
Knight Ridder said it would receive $262 million for selling the Detroit Free Press to Gannett, which has been running the Detroit Newspaper Agency under a Joint Operating Agreement since 1986. Meanwhile Gannett will sell its Detroit News to Dean Singleton's MediaNews Group in a restructured JOA.
The transaction would further alter the newspaper ownership landscape in the competitive greater Detroit area, which has seen a number of significant deals in the past two years.
Journal Register Company in 2004 bought 21st Century Newspapers, which published a large daily and non-daily group in suburban Detroit and communities in central and northern Michigan. Earlier this year, Gannett completed its acquisition of the HomeTown Communications Network, serving suburban areas of Detroit, Lansing and Cincinnati.
At the same time it announced the Detroit Free Press acquisition, Gannett said it would trade its daily newspapers in Boise, Idaho, Olympia, Washington and Belling-ham, Washington to Knight Ridder for the daily in Tallahassee, Florida and $239 million in cash.
Knight Ridder continues to focus much of its attention on adding newspapers in the West. Gannett gains a pivotal daily market in a region where it also owns a number of television stations.

Equity Taps Stay Open
Two companies newly financed with private equity money made fresh acquisitions in the third quarter.
American Community Newspapers, specialists in suburban operations, bought the non-daily Sun Gazette newspapers in growing Northern Virginia to create its fourth platform in major markets. The company also publishes large newspaper groups in suburban Minneapolis, Kansas City and Dallas.
The 105,000-distribution Sun Gazettes and related newspapers had been owned by Rupert Phillips, who has been exiting his holdings over the past two years.
Separately, ACN acquired the daily McKinney Courier-Gazette and related publications in the Dallas market from Hartman Newspapers. With the acquisition, the company's Star Community Newspapers will reach more than 150,000 households weekly in communities north and east of Dallas.
Company president Gene Carr and private equity firms Wachovia Capital Partners and Spire Capital refinanced the company ACN at the end of 2004.
Meanwhile, Liberty Group Publishing made its first acquisition since Fortress Investment Group bought the company in June. Liberty picked up the Daily Independent in Ridgecrest, California, from Swift Newspapers. Liberty owns other newspapers in the region.
Rust Expands in TN
Rust Communications bought the twice-weekly Lewisburg (TN) Tribune and Marshall Gazette from local owner Tommy Hawkins and his family.
The 5,000-circulation newspaper and companion shopper extend Rust's reach in Middle Tennessee. Last year Rust acquired the daily Shelbyville Times-Gazette, which serves an adjacent county.
Rust also owns a daily newspaper operation in Dyersburg in the western part of Tennessee.
Family Groups Grow
Three family-owned newspaper groups added to their holdings as well. Schurz Communications bought the 7,000-circulation daily in Winchester, Kentucky from the Tatman family. It becomes the fourth newspaper owned by the South Bend, Indiana-based Schurz in the Lexington, Kentucky area.
Calkins Media acquired the 5,600-circulation Ellwood City (PA) Ledger, just north of its daily in Beaver in western Pennsylvania.
Brown Publishing boosted its Ohio presence to 18 dailies and 62 weeklies with the addition of the daily Galion Inquirer and several non-dailies.
Finally, Wicks Communications of Sierra Vista, Arizona, added the daily Capital Journal in Pierre, South Dakota. Wicks now owns 41 newspapers.
Other Activity
Randy Miller, a former manager with Lee Enterprises and Gannett, sold his Colorado Daily in Boulder to the E.W. Scripps Co.
Originally the University of Colorado's student newspaper, the Colorado Daily was one of the nation's first free daily newspapers. Miller acquired the publication in 2001. Scripps owns the Daily Camera in Boulder and the Rocky Mountain News in Denver.
Concord, New Hampshire-based Newspapers of New England announced that it was buying the Daily Hampshire Gazette based in Northampton, Massachusetts. The 18,000-circulation daily has been owned by the DeRose family since 1929. Peter DeRose will remain publisher.
Landmark Communications says it plans to sell its 50% stake in Trader Publishing Co. Its partner, Cox Enterprises, has the first crack at buying the interest in the growing print and online operation.
Trader reported that it generated $1.1 billion in revenue in 2004, and management expects a 10.5% to 11% increase in revenue this year.
Gray Television said it will spin off its newspapers and telephone pager and wireless business into a separate publicly traded company called Triple Crown. Tom Stultz, head of the newspaper division, will lead the new company.