---
1956-1980
1956 The Chicago Tribune acquired the afternoon Chicago American from the Hearst Publishing Corporation for $11 million.
1957 Long litigation against the Kansas City Star under anti-trust laws resulted in a consent degree by which the paper agreed to abandon enforced combination rates for both advertising and circulation departments, and to dispose of its television and radio properties.
Denver attorneys Ed and Ruth Lehman purchase their first newspaper, the Longmont (CO) Times-Call.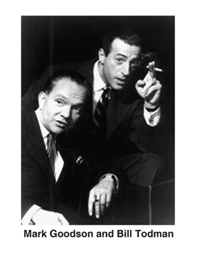 1958 John Hay Whitney bought Parade Magazine from Marshall Field for $10 million.
Mark Goodson and Bill Todman of game-show fame acquired first daily; Goodson Newspapers commanded over $400 million when it sold in 1998.
1959 Field Enterprises, Inc., owner of the Chicago Sun-Times, bought the Daily News from John S. Knight, who had owned it for fourteen years. The sale price set a new record, $24 million.
James S. Copley achieved full control of the 16 Copley Press newspaper properties and one television station, in settlement of a lawsuit filed by his brother William involving the estate of their father, Col. Ira Copley.
Lee Syndicate purchased seven daily papers in Montana owned by the Anaconda Copper Mining Company which had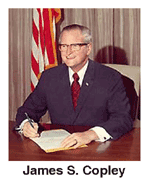 acquired them at the beginning of the century.
1960 Warren Booth, owner of the Detroit News, bought the assets of Detroit Times from Hearst for an estimated $10 million and overtook Detroit Free Press' circulation lead.
Schurz family acquired its first dailies outside of Indiana – in Hagerstown (MD).
Hearst bought Albany (NY) Knickerbocker News, the only afternoon paper in a city where Hearst already owned the morning Times-Union.
There were more than a hundred newspaper groups by 1960, comprising 30% of dailies. More than sixty percent of them were organized within single states, and only three (Hearst, Scripps-Howard & Newhouse) could be said to be really national in scope. The average size of a group was five newspapers.
Among the twenty largest cities in the United States, four (New Orleans, Minneapolis, Cincinnati & Kansas City) had their newspapers under single-ownership systems; and only five (New York, Detroit, Boston, San Francisco & Houston) had more than two newspapers. Only sixty-five American cities had competing daily papers.
1961 Times Mirror closed the Los Angeles Mirror on the same day Hearst closed its Los Angeles Examiner, cutting the number of dailies in Los Angeles to 2, with each company owning one daily.
Ogden Newspapers acquired the Jamestown (NY) Post Journal, its seventh daily newspaper and first outside of West Virginia. Bob Howard purchased Caspar (WY) Star-Tribune, creating Howard Publications.
1962 Dow Jones launched a weekly general-interest newspaper, the National Observer,which reached 560,000 circulation in 1973; it ceased publication in 1977 due to financial losses.
Hearst sold the Milwaukee Sentinel to the Milwaukee Journal after a two month strike shut down the paper.
Newhouse paid $42.7 million for New Orleans Times-Picayune and States-Item.
1963 Times Mirror was listed on the New York Stock Exchange. It was the first general interest newspaper firm to do so.
Omaha World-Herald acquired by Kiewit. It was sold to employees in 1979, and today remains the largest employee-owned daily newspaper in U.S. Dow Jones went public with 110,000 shares of common stock.
Carmage Walls and Gene Worrell bought Montgomery (AL) Advertiser.
The Oklahoma City Times and Daily Oklahoman became the first newspapers to process their entire news content by computer.
The New York Mirror succumbed to economic problems and ceased publication in spite of having the second largest circulation newspaper in the country with 919,000 subscribers.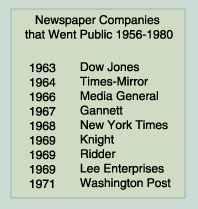 1964 Times-Mirror became the 2nd newspaper company to go public.
1965 San Francisco Chronicle and Examiner formed JOA.The Justice Department sued Times Mirror for anti-competitive practices under the Clayton Anti-Trust Act, following its 1965 purchase of the San Bernardino Sun-Telegram. Ultimately Times Mirror was ordered to divest and sold the Sun-Telegram to Gannett in 1968.
1966 Richmond Newspapers, predecessor company to Media General, purchased control of The Tribune Company in Tampa, Florida.
1967 Newhouse purchased the Cleveland (OH) Plain Dealer for $54.2 million, a record price at the time.
Lord Thomson paid Brush-Moore Newspapers, Inc. $72 million for 12 dailies and six weeklies, mostly located in Ohio, surpassing the record price that Newhouse paid for the Cleveland (OH) Plain Dealer as the single largest newspaper transaction.
500,000 shares of Gannett stock were offered OTC at $29 per share and changed the sleepy, regional firm with 28 newspapers into a major corporation. If you had purchased 100 shares of Gannett stock at $29 each in 1967 and reinvested all the dividends, by the end of 1992 you would have owned 2,553 shares with a value exceeding $129,500.
With the acquisition of the 12 daily newspapers of the Brush-Moore group, and four other U.S. daily newspapers, Thomson Newspapers published more daily newspapers in the U.S. (32) than in Canada (27).
1968 New York Times offered 640,000 shares of Class A stock on American Stock Exchange at $53 a share. It sold out the same day, reducing the family trust's holdings to just over 50 percent of the Class A stock.
1969 The Knight and Ridder families took their companies public.
Charles Morris lost legal battle with brother Billy over control of Southeastern Newspapers, and used buyout funds to establish Morris Newspaper Corp.
Lee Enterprises Inc. first issued public stock.
The 16 publicly owned newspaper companies controlled 129 daily newspapers (6.5% of the total) with 9.3 million circulation (14.5% of the total.
1970 Knight acquired Philadelphia Inquirer and Daily News for $55 million from Walter Annenberg.
Times Mirror acquired Newsday, Inc., a tabloid-sized daily, the largest evening paper in America.
Newspaper Preservation Act enacted, legalizing joint operating agencies. At the time, 22 joint operating agencies were in existence.
Times Mirror acquired The Dallas Times Herald Printing Company.
Dow Jones acquired the Ottaway Newspapers group for $36 million in Dow Jones stock — 24 times earnings.
Mellon heir Richard Scaife acquired his first newspaper, Greenburg (PA)Tribune-Review.
160 daily newspapers were affiliated with commercial television stations.
1971 Washington Post stock went public.
The owners of Harte-Hanks Communications, Inc. took the company public, broadening its base beyond newspapers and the Texas market.
Bill McLean bought the Nashua (NH) Telegraph, the first acquisition of what became Independent Publications.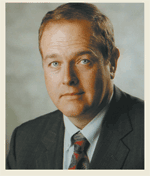 W. Dean Singleton, at age 20, started his first weekly newspaper in Clarendon, TX.
1972 Gannett bought Nashville Banner.
1973 Rupert Murdoch bought his first papers in the U.S., the San Antonio Express and News for $19.7 mllion.
Newhouse conceded defeat in 13-year fight to acquire Denver Post.
1974 The Knight and Ridder companies merged, creating Knight-Ridder Newspapers, boasting the largest combined circulation of any newspaper group in the country.
Pioneer Newspapers was formed by Jim Scripps. His daughter Susan Woods and her four children control the company today.
1975 Lee Enterprises inaugurated the first automated newsroom in the world.
Phil Swift exchanged equity interest in Scripps League for ownership of two dailies, creating Swift Newspapers.

1976 Murdoch purchased the New York Post for $30 million.
1977 Warren Buffett bought Buffalo News and revived Sunday edition dropped in 1914.
Paddock Publications combined nine suburban dailies northwest of Chicago into Daily Herald.
Capital Cities Communications bought Kansas City Star, for $125 million.
S.I. Newhouse won a bidding war with Otis Chandler and Times-Mirror and purchased eight Booth Newspapers and Parade Magazine for $305 million, three times the book value of the property.
1978 DuPont Co. dominance of Delaware media ended with sale of its Wilmington News Journal to Gannett for $60 million.
1979 Hartford Courant, founded in 1764, sold by employee group to Times Mirror.
Fargo Forum made first acquisition outside North Dakota, Wilmar (MN) Tribune.
1980 Denver Post sold to Times Mirror for $ 95 million.
With the acquisition of the Marin Co. (CA) Independent Journal, Gannett became largest newspaper group in U.S. in both publications — with 81 daily and 20 non-daily newspapers — and circulation, 3.56 million.