Forum Cements Regional Hold with Online Offerings
Back to News
---
Central to Forum Communications' plan of strengthening its regional media cluster in the Upper Midwest is its online strategy.
Here, as with the traditional print and broadcast aspects of the business, acquisitions have played a role. However, the concept over the past 10 years has been the creation of a branded, online community with the aim of becoming the principal source of news, information, advertising, user content and Internet services for the coverage area of its newspapers, television stations and radio.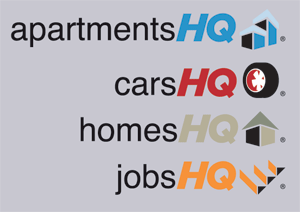 Rather than partner with national aggregators providing classified offerings in areas such as help wanted and automotive, Forum has chosen to largely go it alone, using the resources of its in-house interactive division.
Since it was early to the game, beginning in 1997, the power of promotion from its traditional media has allowed it to create a recognizable online brand, including its dominant "HQ" vertical advertising categories in real estate, apartments, automotive and employment.
Forum also drives users to the sites with a full array of compelling content from its newspapers and broadcast properties, including news stories, streaming audio and video, blogging, and user photos.
This has allowed Forum not only to keep its classifieds from migrating to online competitors, but also to grow the categories as well.
"Today many newspapers are taking initiatives with video online," said Lloyd Case, president and chief operating officer of Forum. "We saw early the importance of providing multimedia formats for our online users. Being able to read, listen, watch and interact with news or advertising creates an unparalleled experience."
The company launched IN-FORUM.com on January 13, 1997, as the Internet was still in its infancy, to supplement the news content in its flagship daily, the Fargo Forum, and provide streaming audio and video content from its local ABC television affiliate and AM radio station in Fargo.
A pioneering move at the time, the website was one of the first in the country to attempt convergence of print, broadcast and web products.
As Forum's media holdings expanded over the years, including the purchase of a dial-up Internet Service Provider (ISP) and a web hosting business called i29, the need for a dedicated in-house online media division to augment its growing print and broadcast portfolio became more pressing.
In 2000 Forum officially created a division called Interactive Media Group, or IMG, to house the company's Internet efforts. Led by manager Paul Amundson, who worked with Forum on the television news side until 1996, IMG recruited young, local web designers and developers to develop a suite of websites aiming to capture regional and local classified advertising that was in danger of moving to competitive media.
In addition, the team also developed two user-participation websites that are not driven by classified advertising – AreaVoices.com, which is a region-al-issues blogging site; and AreaPhotos.com, another user-driven site that allows locals to publish digital photography.
The suite of classified verticals developed – the "HQ" sites – are the crown jewels of the operations.
The roll-out of the sites began in 2002 with the HomesHQ launch. They now cover all of the major classified categories as indicated by their names: CarsHQ.net, ApartmentsHQ.net, JobsHQ.net and HomesHQ.net.
Each of these sites serves as a powerful central repository of regional classified listings for auto, employment and real estate. What makes the sites formidable, however, is the fact that each of the individual websites for Forum's 40 daily and weekly publications is hooked into a central database of searchable classified listings. Users on CarsHQ, for example, can search for listings in eight different contiguous regions serving parts of North Dakota, South Dakota, Minnesota and Wisconsin.
The HQ sites fit in seamlessly with the company's other media holdings. "The HQ products give our broadcasters the opportunity to participate in the classified franchise," explained Amundson, "and our online ad-building tool has created efficiencies in newspaper advertising, as well as new business opportunities for our commercial printing division."
For example, website users at Forum's weekly Hastings (MN) Star-Gazette (www.hastingsstargazette.com) can browse used cars for sale in the area. Clicking through to the auto classifieds page, the user is redirected to a special section of the company's CarsHQ website that is pre-sorted to show all used car listings in the eastern Minnesota/western Wisconsin region.
These listings consist of classified ads submitted to Forum's local print and web products serving the region, as well as listings from car dealerships in the area. The user is offered links to used car inventories of 51 regional car dealers (who first sign up on CarsHQ as a registered dealer and then download their inventory of used cars to the database) as well as the inventory gathered from individual submissions on the publications' websites.
Another useful feature offered on the HQ websites is the "myHQ" option. Once a user registers on the site, a personal preference can be established to have email alerts sent to the user's handheld device that correspond to certain search criteria set up in his or her profile.
Innovative, interactive features such as these have helped the company entice and maintain a significant user base. But are the sites profitable?
Forum charges private-party users a one-time fee for posting a used car or home listing for a set amount of time, with an additional fee to post the item as a "featured product." Dealers, realtors and employers have a different fee structure for bulk-posting their items.
"The sites are profitable," says Case. "All of our newspapers are moving forward with strategic pricing strategies based on the growth of our verticals. Our top performers can expect to see nearly 6% of gross newspaper ad revenue come from our online efforts."
The company has big plans to continue to grow its interactive division. IMG recently launched a city-wide Wi-Max network in the Fargo-Moorhead area that allows users to connect to the Internet via a high-speed wireless network from anywhere in the area.
The division also plans to continue to focus on expanded online video content, further development of text messaging services and even the franchising of their HQ solutions to other non-Forum newspapers in the region.