Four Decades After Serving as Publisher, Phillips Acquires Mountain Home Daily
Back to News
---
Phillips Media Group's founder Rupert Phillips served as the publisher of the Baxter Bulletin in Mountain Home, Arkansas in the 1970s before buying his first paper, the Mountain Echo of Yellville. Now, more than forty years later, Phillips finally owns the Bulletin after acquiring it from Gannett along with four other publications in August. Phillips, who lives in Florida these days, has always had an affinity for his home state.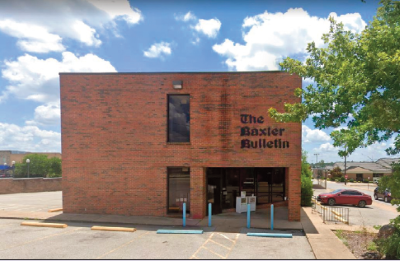 Phillips started his newspaper career as an advertising salesperson at the Montgomery (AL) Advertiser and was quickly promoted to be the publisher of the Mountain Home newspaper. Shortly thereafter, he started to build his own newspaper group, purchasing Arkansas weekly and daily newspapers.
During the next four decades, Phillips went on to own newspapers in Kansas, Michigan, Nebraska, Hawaii, Indiana, and Virginia. He was also part of an investment group that purchased El Diario, New York's largest Spanish-language newspaper.
Phillips has diversified his holdings over the years, adding real estate and energy investments, but has always kept a newspaper portfolio, continually selling operations while buying others. The company is headquartered in Harrison, Arkansas.
The last three years have been an active acquisition period, during which Phillips has acquired more than a dozen newspapers. In addition to the five publications acquired in August, he acquired the Quincy (IL) Herald-Whig and Hannibal (M) Courier-Post earlier this year from the Oakley family. The company also operates Springfield, Missouri-based Nowata Printing Company, where the company prints a number of their newspapers and performs commercial printing.
Jim Holland is the president of Phillips Media Group. Holland, a veteran publisher, started his newspaper career at the Mountain Echo in Yellville, Arkansas and has also published newspapers in Nebraska, Alabama, Missouri and Kansas.