---
Newspaper stocks down 30% to 40% or more over the past two years. Large companies under pressure from shareholders. Online competition increasing.
Great time to bring a newspaper company public, right?
Sure. Just ask GateHouse Media.
GateHouse shares were wildly popular on its first day of trading in October, rising from its opening at $18 per share to more than $21 per share.
Huh?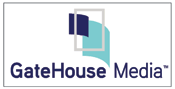 Analysts say GateHouse has created a new model for the industry, or in the words of one analyst the "right model."
Part of the difference is the type of newspaper market owned by GateHouse – small and mid-sized dailies and weeklies with a "hyperlocal" focus.
GateHouse has 63% of its revenue coming from local advertising, compared with 46% for the industry, according Wachovia Capital analyst John Janedis. This makes the company much less vulnerable to the vagaries of national advertising trends.
Second, is its financial structure.
Unlike most other public newspaper companies, GateHouse intends to keep a relatively high leverage ratio of debt to earnings before interest, taxes, depreciation and amortization (EBITDA) of about six times, according to Goldman Sachs analyst Peter Appert.
Additionally, the company will use 80% of its free cash flow to fund a dividend that Appert expects to be between 6% and 7%, depending on the price of the stock.
One risk analysts see is that other public companies may follow suit and begin funding big dividends. In the meantime, look for GateHouse to keep pursuing acquisitions.