---
At its peak in 2006, Harte-Hanks' shopper division reached 13.4 million households every week and had revenue of $475 million and operating income of $89 million. In September the company announced that it had sold PennySaver, the last of its shopper groups, in a transaction with OpenGate Capital for approximately $22.5 million.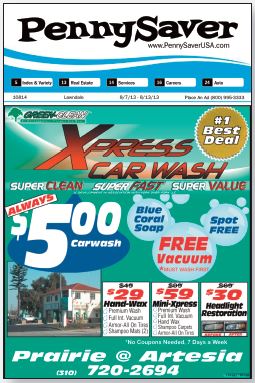 In the fourth quarter of 2012, the company sold its Florida group, The Flyer, to a group formed by Richard Mandt, whom Harte-Hanks had acquired the group from in 2005.
Harte-Hanks, Inc. (NYSE:HHS) started building its shopper division in 1972 with the acquisition of a group of shoppers in southern California, which was the core of the PennySaver group recently sold. Today PennySaver reaches more than 9,000,000 households each week and remains the largest shopper group in North America, measured by weekly circulation and revenues.
Longtime executive Harry Buckle joined the company in 1982 and was its CEO from 1985 to 1996. He recalled fondly the robust reader ad section of the operation. Jay Leno often would search the reader ads in the PennySaver he received at his home for material in his show.
There once was an ad from a resident who wanted to sell his eight-foot python that had fallen out of favor with him because it ate the family pet. The PennySaver also was a pioneer in dating ads, carrying as many as 12 pages in some issues.
Harte-Hanks said in its announcement that selling its shopper operations was part of its strategy to focus on its core business. The company was founded by two Texas newspaper families and spent the first 50 years operating newspapers and television stations.
It became the 10th newspaper company to go public in 1972. At that time it operated in 19 markets in six states. The Abilene, Corpus Christi and San Angelo dailies were the last general interest newspapers owned by Harte-Hanks before they were sold to E.W. Scripps in 1997. The purchase price was $440 million.­­
The San Antonio, Texas-based Harte-Hanks has evolved into an international direct and targeted marketing company, which assists its clients in the implementation of multichannel marketing programs.