---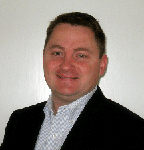 Texas community newspapers have always been a part of Jim Moser's life.
He grew up at the Brenham Banner- Press, where his father Charles has been the longtime publisher and an investor in Hartman Newspapers.
But equally important to him is the legacy of Carmage Walls, the legendary newspaper operator who built one of the largest groups in the Southeast beginning in the 1940s.
In the tradition of Walls, Moser is working to build a collection of smalltown newspapers owned by separate partnerships and managed through his company, Moser Community Media.
In August, the 38-year-old Moser acquired the Mexia Daily News, circulation 2,400, to supplement his group of four weeklies in southeast Texas near Victoria. He will continue to look for acquisitions where his community newspaper expertise can make a difference.
After a stint at the Austin American- Statesman, Moser returned to the community sector, working in the Jim Boone and Jim Chionsini organizations, both of which have strong ties back to Carmage Walls.
He came back to Hartman and ultimately became publisher in McKinney. Hartman is another Walls legacy company. Fred Hartman was editor at the Baytown (TX) Sun when Walls bought it for General Newspapers, and Hartman later invested with Walls in other acquisitions.
In 2005 Moser bought out his father to become sole owner of the Texas weeklies Cuero Record and Yorktown News-View. A month later he added the nearby weekly Jackson County Herald- Tribune in Edna, where he now serves as publisher.
In 2006 he made a foray into the Texas Panhandle, buying three non-dailies. These were later sold to Hearst Corp.
The Mexia daily had been owned by Community Newspaper Holdings Inc., which had acquired it in 1998 as part of a much larger transaction with American Publishing Co.